Hi I'm Rachel
Welcome to One Body Personal Training

I am an experienced Personal Trainer and Nutrition Coach with over 30 year's experience of working in the Health & Fitness Industry.
I love my job and I have had the pleasure of helping thousands of people, in my career so far, to achieve their health and fitness goals. Whether you want to lose weight, train for a sport or event, improve your nutrition to overcome illness or chronic disease, or simply want to feel stronger and have more energy, then I am here to help you every step of the way.
Helping you to achieve all your health and fitness goals!
I look at what YOU want to achieve and set realistic goals together.
I look at the best types of activities and approach to fit in with your lifestyle and fitness goals? I set out an achievable regime to get you from your own personal starting point to the outcome you desire.
I am passionate about the human body and love showing you just how to make it a happy and healthy place to live!  I will assess your body, watch how it moves, and then design and deliver a fun and functional exercise programme that will support all your goals.  But be prepared, there will be homework too!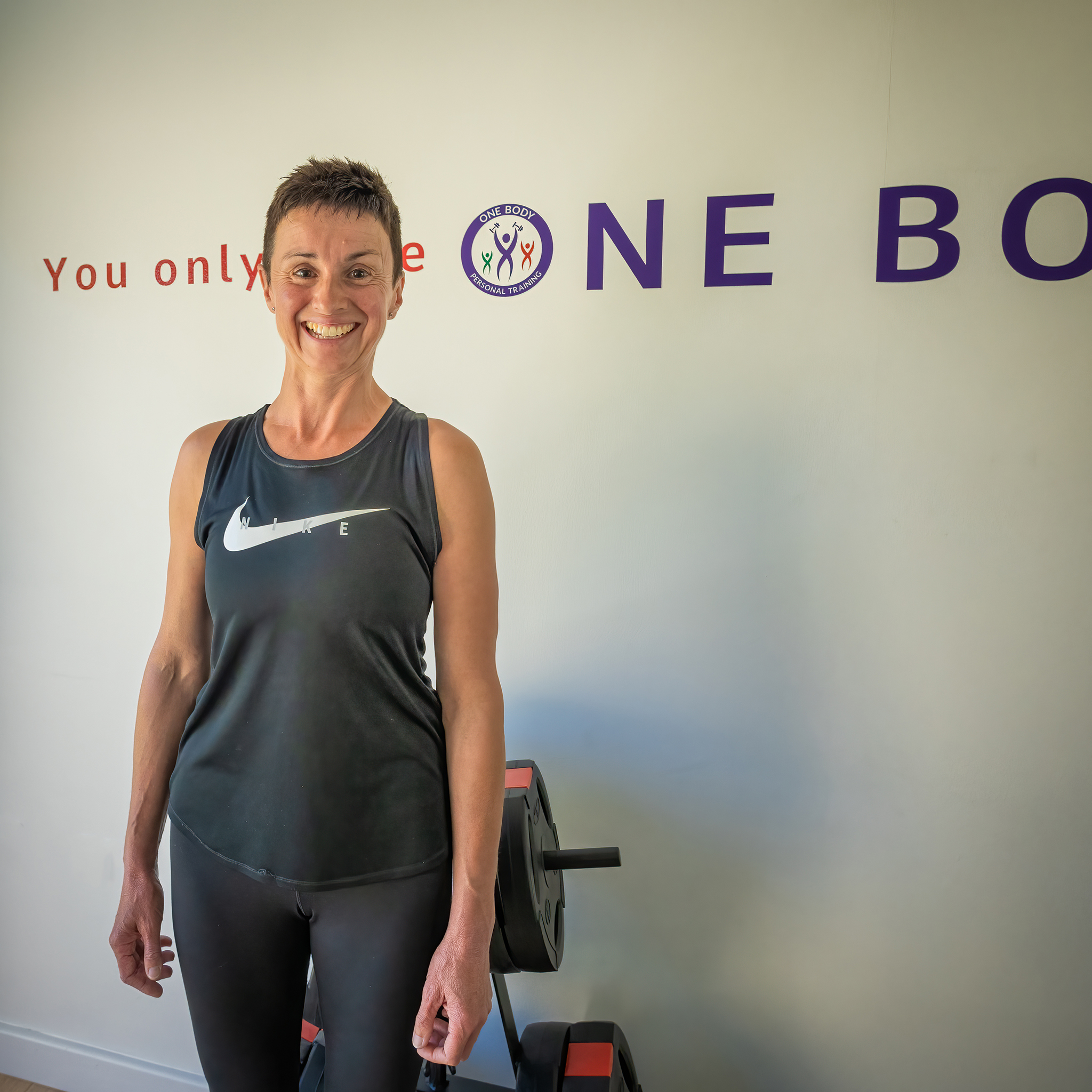 "You only have ONE BODY, look after it!"
As a Nutrition Coach I always link this into your movement programme to ensure that your body has all the nutrients it deserves.  I use real, whole foods and encourage you to eat the right foods in the right quantity for your body type and goals.
Ba(Hons) Physical Education & Geography
Level 3 Personal Trainer
Precision Nutrition Coach
Menopause Weight Loss Coach
TRX Functional Training Coach
TRX Sports Medicine Suspension Training Coach
Functional Biomechanics of Running Coach
Group Fitness Instructor
NASM Balance Training
NASM Speed, Agility & Quickness Training
Boxing Pad Work Coach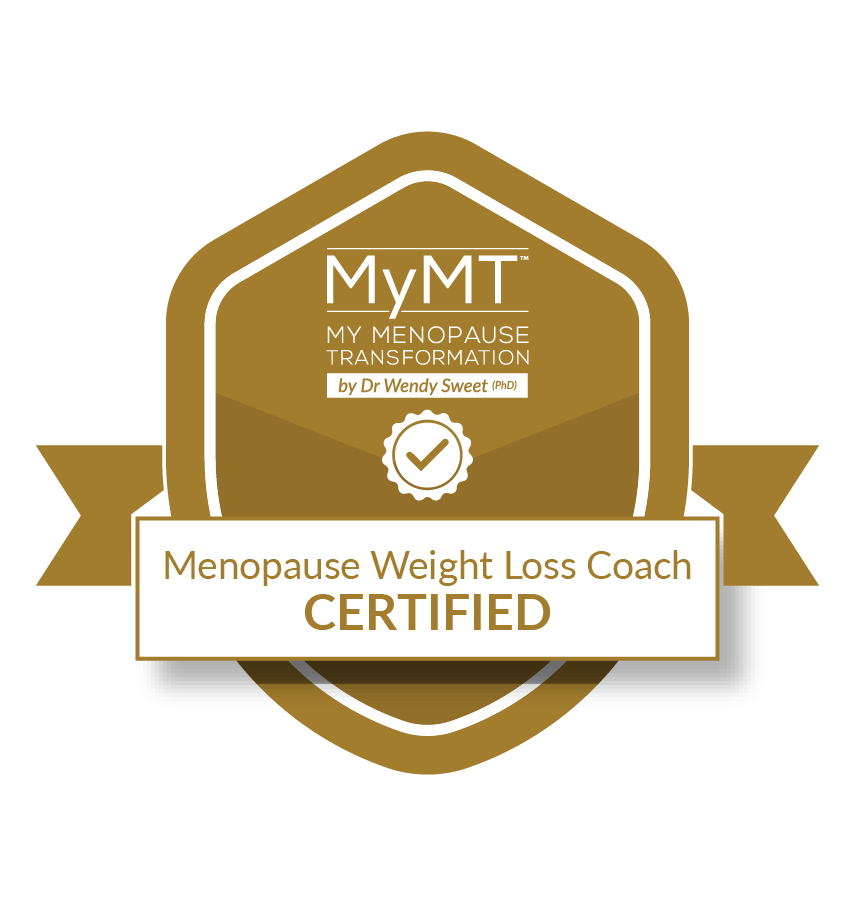 Helping you find success with Personal Training

Feel Like It's Time to Make a Change in Your Life, But Can't Seem to Find a Way?
Working closely with a personal trainer to set realistic goals and achieve them is a proven strategy to fitness, health and weight loss.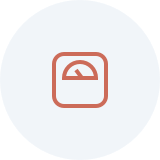 Struggling to stay motivated?
If you have been exercising for a while but are struggling to achieve the results that you would like, or you are new to exercise and don't know where to start, then Personal Training is for you! Let me do the thinking, programme planning, deliver a fun and specific exercise session and ultimately show you how to achieve all your goals.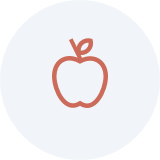 Not sure about suitable nutrition to achieve your goals?
Whether you have been on a "diet" all your life, you are training for a sport or event or you need support to put the right nutrition in your body simply to stay healthy and well, then let me show you how. Every body is different so let's find the right fuel for yours!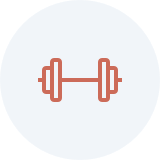 Worried you will hurt yourself or do the exercise wrong?
I will coach your body 1:1, to move the way it is happy to move, and with the power of my online platform, set you homework, with videos of me doing the exercises for you to follow. That way between our face to face or online sessions your body will continue to stay happy and healthy!
How do I know if Personal Training is right for me?
Let me just answer a few frequently asked questions right here, and then why not follow up about your exact goals in a personal consultation ..?
Every time I workout I injure myself or feel discomfort in areas on my body ...
I specialise in Functional Fitness and carry out a full assessment on how your body moves before I start to add suitable exercises into your session to help you overcome aches, pains and injuries.
I've heard that Personal Trainers really push you hard ...
I monitor you throughout your session and ensure that the exercises are tailored to suit your needs and goals. A Personal Trainer is there for you to be pushed a little harder than you may push yourself but certainly not to feel uncomfortable, exercise should always be fun and achievable in a safe and effective way.
I hate going to gyms, I feel like everyone is looking at me ...
Then Personal Training is perfect for you! Here in the One Body Studio there is no one else around, just you and me and a focus on achieving all your goals.
I've been trying to lose weight for years ...
Another area I specialise in is weight loss through exercise and nutrition. I have helped 100's of clients lose weight and keep that weight off over the years and my formula is through lifestyle changes not a quick fix and fad diets.
Anne Lloyd
I feel better, sleep more soundly and I am getting fitter as I get older, also Rachel makes it all seem fun.
Dr Ross Roberts
Rachel is full of enthusiasm and has outstanding knowledge. This knowledge allows her to tailor every session to my specific needs and helps me progress. I can't recommend her highly enough!
Jane Jones
Rachel put me at my ease. She gave me workouts to do at home … next week we shall be looking at nutrition and sleep.